Small Business Income is Highest in 14 Years
---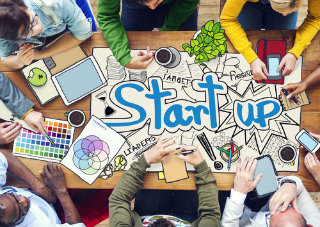 According to data released by Barclays Bank, growth of annual income of small businesses in the UK was the highest it has ever been in 14 years. The rate of small enterprise income growth reached 7.4% year-on-year in 2014, an increase of 1.8% from the third quarter. Barclays also reported that the activity levels in their small business customers accounts were 24% higher than they were in the first quarter of 2000 and 28% higher than the low point of the second quarter of 2009. Barclays generated the data by tracking the total income level of 600,000 small business accounts with turnover that did not exceed £5m. According to Barclays Head of Business Adam Rowse, 2014 was the best year in terms of small business growth since 2001.
Why does your business need a website?
Despite these figures many small businesses in the UK are yet to adjust their strategies in order to retain and improve these impressive growth rates. According to research findings published in the Guardian, 60% of small business in the UK do not have any online presence. The main reason for this is that a lot of small business owners see their businesses at an offline entity and thus stick to conventional marketing and promotion methods. This is a very risky strategy to take as more and more people are doing their shopping for all kinds of items online. No matter how well established a business is in terms of a customer base, online presence is becoming increasingly important.
What are the advantages of having a website?
There are several advantages of online presence. One is that a business remains accessible to existing and potential clients 24/7. Business that offer online shopping never close down. Customers are online way before stores open and after they close and aligning marketing and sales strategies with this reality makes a big difference to the bottom line. When customer's mind is not yet made up about a purchase, the information they find online may sway them towards putting an item in the cart.
Online presence also makes it possible for a business to create strong local presence. This is especially true for small businesses that rely on locals who buy from their shops. Such businesses mostly rely on word-of-mouth marketing for new or repeat customers. However, businesses that wish to launch out beyond local borders can use online presence to do so. Consumers tend to search for various products and services on search engines rather than walking around the town, so getting a brochure website might be a great strategic move if you would like to target wider customer base.
In addition to having a website, a small business can also make sure they are seen on local directories and other platforms that locals would go to search for particular businesses, products and shop locations. Businesses can also network with others for the mutual benefit of both.
How social media can help to promote your business?
Online presence also offers the advantage of sharing tools to promote themselves extensively. All social media tools have share buttons that make it possible to share information and products at the click of a button.
When you create a website with Kommand.me you can easily share the content from your website on social media such as Facebook, Twitter and Google+. This can do a lot for a local business as people generally tend to trust information from a friend or relative. A business can also use social media to get feedback about their products and services. This helps to improve the quality of their products or services and grow the business. It's also easy to handle complains immediately and demonstrate that they care about the welfare of their customers.
How can we help you?
In conclusion, big impact cannot be achieved only through big budget marketing. Online presence is very affordable and easy to maintain. For example, Kommand.me offers SEO and user friendly websites from as little as £9 a month. We have designed a number of professional websites for a variety of businesses in UK including hotels, restaurants, health services, dental companies, hairdressers and cake bakers.
We really enjoy working with entrepreneurs from around the country and being able to help them achieve their business goals.
If you have a business or just a business idea contact our team and see how we can help you grow your business online.
---