You can rely on kommand support team.
Supporting you – help when you need it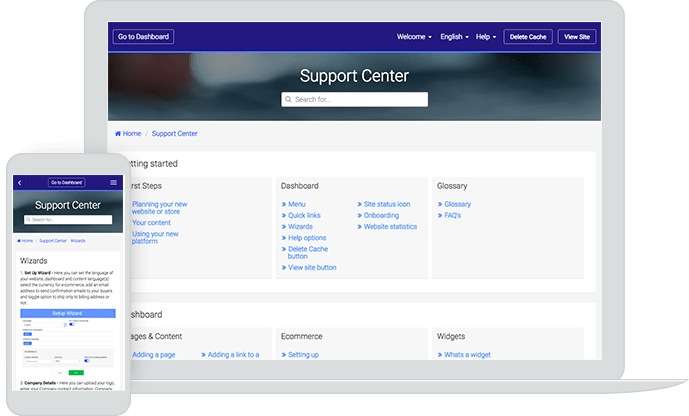 Kommand has an extensive support center that can be used at any time, supporting you to get your new website live.
To complete the user experience we have
On Page Help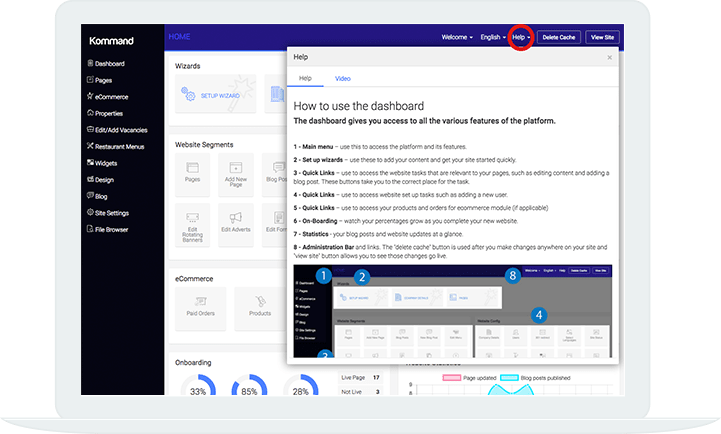 If you need help on any page, help is at hand, click to open a movable box with vital information to help you on that page.