Social Resume: The Alternative CV
---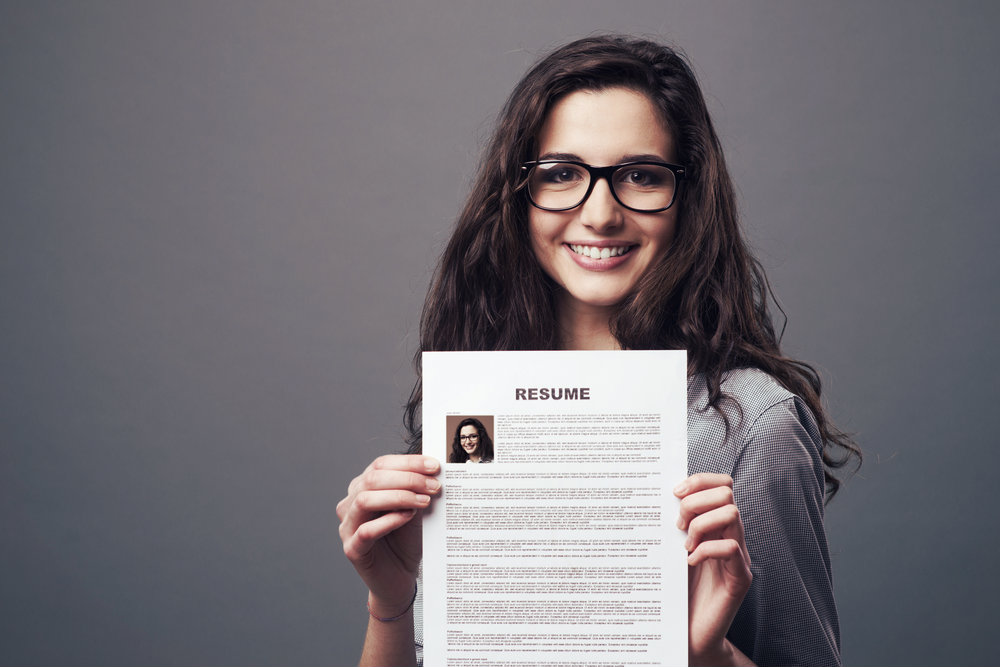 Are you a freelance worker looking for a way to get your business noticed? A social resume could be the unique method you are looking for to market yourself online.
Setting up a website might seem like an addition that you can't afford as a sole-trader, however it might be just what you need to let the world to know about you and your business. From photographers to builders a website can be the perfect way to showcase your skills, past work and expertise to future clients, employers or partners. According to a recent study, more than 80 percent of the entrepreneurs asked said that their online portfolios was what helped them achieve success. But what should you include?
Your Looks Always Make the First Impression
As with your suit during a job interview or a meeting with the ideal sponsor, the way your website looks influences how visitors to your site will react and if they will come back to visit you again. However, getting a full-scale web design is a privilege not many entrepreneurs have the time nor the budget to achieve. In fact, why waste time on studying CSS and Java when you can have your website up and running in a matter of minutes with a website builder?

From the colour scheme to the patterns, advertisement spaces to video embedding and gallery – a website can help get your business out there, improve lead generation and see your business start generating some real income. Many small businesses rely on word of mouth to get their business moving. Having a website that people can then check after hearing about your services, or simply to look up contact details, is a necessity in today's online driven world. Better still, having a mobile responsive website means you can capture those looking for your business on mobile or tablet.
So, What Should You Include on Your Website?
Depending on what kind of business you own and in which field you would like to promote your business, there are some steps you must consider before starting to create your web page.
Is the site for me as a professional or for the products/services I offer?
What is my target group?
Do I want a blog/what will I blog about?
Do I have current branding/logo in place that the website will need to work alongside?
Do I have social media pages I want to link to?
Once you have answers to these questions you will understand the requirements needed for your website, how to design it to capture the attention of potential customers and give you the right foundation for how to rank highly on search engines.
Don't Oversell or Overdo
Now that we have discussed what you could do to help your website's success, we will now share some common mistakes which you should avoid when setting up a website.
1. Don't Assume People Will Understand Your Business
One of the easiest mistakes that a business can make when setting up a website is to assume that the person visiting the site will already know the business. Putting clear keywords in place will not only help visitors understand what your business is all about, but can also help improve search rankings.
Two of the key pages you shouldn't overlook are your Homepage and About sections. Usually websites will include a brief short sentence summing up the business as a larger heading on their homepage. Doing so can help reduce your bounce rate as visitors do not have to hunt for what your business provides. A good idea is to have an outside perspective, friend, family member, or customer (preferably someone who doesn't know your business well) read your over your homepage and explain to you what the business offers. This can help you identify any pitfalls. Including a video on your homepage can also be a great way of conveying this information and maintaining visitors.
2. Mutual Trust through Honesty
Do not be afraid to write about yourself and your own achievements. People believe in honest testimonials and in blog posts from personal experience. Real photos, although they may not be flawless, are preferred to stock images. People already know how to use the big photo banks, but would love to see what you have done yourself or achieved with your company. Similarly adding a blog to your website is a great way to help add some credibility and trust to your website as well as helping boost your website's SEO. If possible, adding some video or written testimonials from past, or current, clients is also a great way to build social proof into your website and convince customers you are a reliable choice.
A Website Builder like No Other
At Kommand.me our team provide you with all these services you need to get a great looking website for your business in one place. Our fully customisable layout templates can help you create your unique platform and present your content in the most suitable way for just £9 a month. We believe that every entrepreneur and service provider can succeed. Being fully devoted to your work and projects should not be a problem. So, we decided to create and gift you an easy-to-use website builder. Now you won't have to waste time on waiting on web developers responding to emails or attempting to set up a website yourself and ending up with a heavy, slow site. 
Start your success story today.
Kommand can also be found on Facebook and Twitter.
---