Can a website help your business grow? Absolutely!
---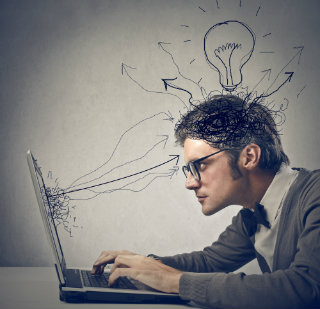 Never before has the world been able to connect across the globe and interact so easily. The internet has completely changed the way businesses trade and how customers gather the information. It has revolutionised the way small businesses operate and communicate with customers. If you have a small or a medium business it is vital to be able to reach your customers and make your brand as visible as possible. So what are the advantages of having a website? How can Kommand.me platform help your business grow globally?
Customers are online
If you are looking for an audience, more customers, or people to influence, Kommand platform is where your small business needs to be. It is no surprise that a small business with a website, experience greater revenue per year than those without websites. These days, most people will go online and research products before they make a purchase, so if your business does not have a website, it will be missing out on all the potential customers. Even if the customers do not purchase your product online, a website can help to teach your target market about the products and services you are offering. 
A website establishes credibility
According to the recent study, global online consumers are more likely to trust businesses with websites, versus those without. When a small business has a good online presence, it gives customers reassurance that the brand is looking after the customer. Regardless of whether the business is selling products, services, or just providing information, it is important to have a web presence in order to establish credibility. Kommand.me platform can help you to create a beautiful and functional website, or help you to modify and maintain the one you already have. All you need to do is to pick the right package for your business and start building your site!
Accessibility
A website is always online and accessible 24/7 for both you and your target market. Because of this, small businesses' customers and potential customers can visit the website for information or support about upcoming and new products and services whenever it is convenient for them. In addition, with Kommand.me you can access your website at any time and make changes to the text, promotional offers or pictures. Kommand.me allows you to create interactive and user friendly websites that helps to attract your desired target market. The website will act as an invaluable and always available information resource for your business. It thus allows you to grow your small business globally, rather than just in the regional or local markets. 
A great way to build the brand
A well designed website can be a brilliant platform for your brand's creation. A website gives an unlimited freedom to determine how your brand will be presented to its customers. Sites are flexible and can evolve as the business grows. Kommand platform is one of the most cost effective tools available, hence providing a good opportunity for your small business to grow.
---