How to Avoid Common Web Design Mistakes
---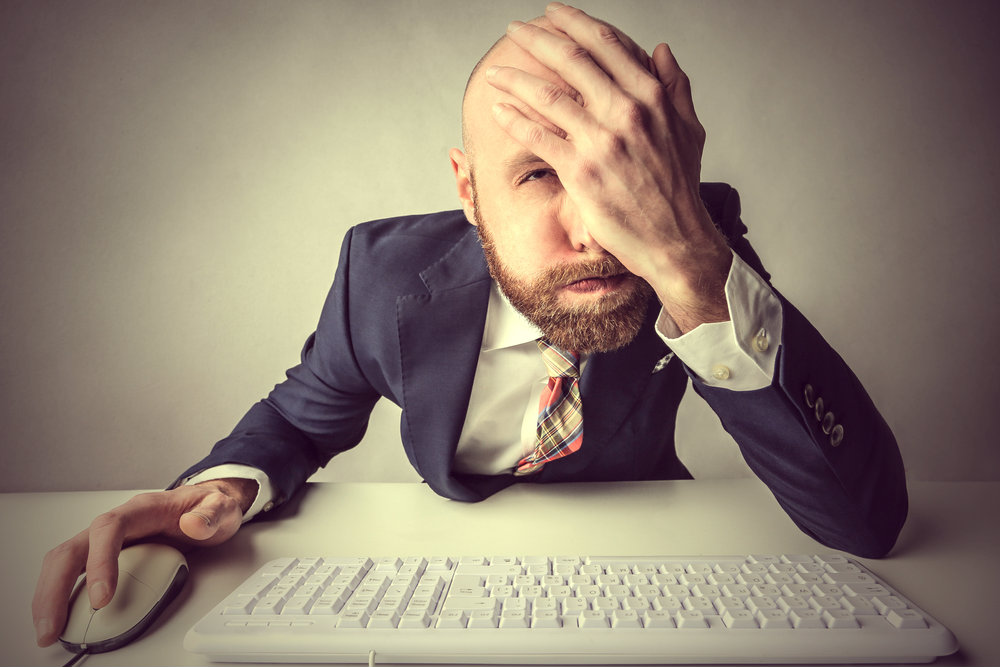 We've all seen them, websites which are so confusing we can't figure out how to navigate around them. Our eyes are scanning an overcrowded page looking for that piece of information which was promised. How long do you give yourself before you close the page? A minute? Seconds?
Well, you're not alone. Nowadays, not many people will tolerate a poorly designed, or slow, website. Instead, your potential customers want answers to their problems fast and if they can't find what they're looking for, they won't hang about. 
Stop Putting Off Potential Customers
A confusing or poorly designed website could result in you throwing potential conversions and money away. It doesn't matter how great your information or offering is, without a logical and well-presented site, your potential customers will be more likely to leave your website and, more likely to end up choosing one of your competitors.
To avoid that inevitability, let's look at the key mistakes websites make and how you can avoid them. Remember, the longer people are on your site, the more chance you have to convert them into a paying customer, either online (if you are Ecommerce) or offline.
Mistake 1: Hard to Read Font
You may have exactly the information the visitor is looking for but if they can't read it, they'll leave. Avoid this happening by selecting an easy to read font. Bear in mind that some fonts may show differently on different computer if the system hasn't got the font installed. You should consider the importance of text colour to background. If using a light background use a dark text. If you have a dark background use a light coloured text. The size of the font needs to be easy to read.
Mistake 2: Too Many Distractions
Take an honest appraisal of your site. Is it clean cut, and streamline or is it full of blocks of ads, random photos or text? Don't allow your site to become too artsy with out of place graphics. This is your businesses presence on the web, it's a virtual business card or brochure, nothing more.
Consider the less is more approach to make it user friendly. Yes you want to show ads or items your customer would benefit from but don't bombard them with too much at one time. Giving people too much choice has proven to make it more difficult to make a decision. Keep them on your page with an easy to use design and layout. Let them get comfortable and then sell to them.
Mistake 3: Your Website Isn't Mobile Friendly
If you analyse the data about visitors to your site, you'll know the amount of people using mobile devices, such as smartphones or tablets, is increasing rapidly. It is naïve to think that they will always revert back to a fixed location so you need to ensure your site is mobile friendly. View your site on a portable device to ensure it is as sharp and easy to use as it is on a laptop or P.C. If not it is time to make some changes.
Mistake 4: The Images on Your Website Are Poor Quality or Generic
We live in a visual society and people love websites which have high quality, preferably original images. These images need to reach out and grab your viewer and encourage them to read more and stay on your page longer.
Consider imagery in all aspects of your website. If you are going to include banners on your pages make sure they reflect your brand image, or your services.
Need Some Help Upgrading Your Website?
If you are looking to get your website up to scratch in 2016 then Kommand might be the product to help. We offer a range of packages and themes if you want to design and build your website yourself, or can build you a custom design that fits your company image for a reasonable price. For more information please contact us:
Email: support@kommand.me
Glasgow: 0141 345 2130
Middlesbrough: 01642 989 069
London: 0203 026 0730
---