Website Theme or Custom Designed Website?
---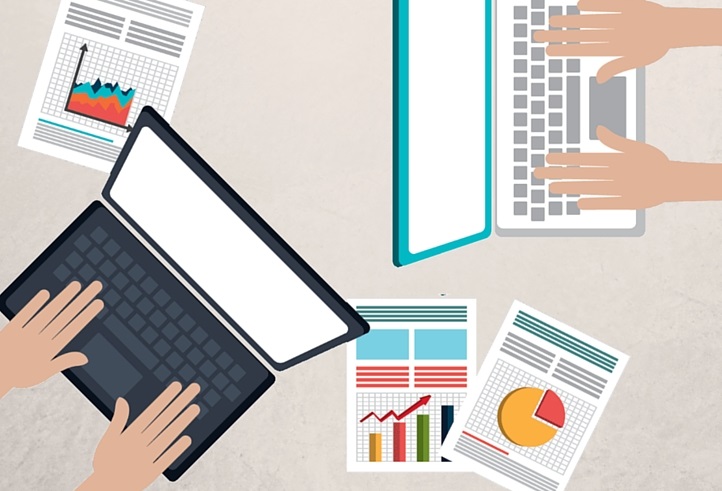 If you currently run a small business, or wish to make the jump into self-employment in 2016, a website will most likely be a key element to building your brand.
Even if you are not planning to sell online, it is pretty much essential nowadays that your business has a website. A website will help customers find out information about your business, whether that be opening hours, menus, your service offerings, testimonials or contact details. Think of your website as another way to sell your business that could result in sales and conversions offline.
What to Consider When Designing Your Website
Just like your offline marketing materials and office appearance, your website must reflect your professionalism. Credibility is often linked to professionalism, something that is particularly important for start-ups who haven't established their brand yet. If your website is able to convey the correct image for your brand, your visitors are less likely to pick your competitors.
If you are wanting to set up a website there are a number of different ways in which you can do so however two of the most common are: have a custom web design made or use a pre-prepared website template/theme. Both of these options have different considerations and benefits, and which you decide to choose will be dependent on your individual business's requirements and costs.
The pros and cons of a website theme verses a custom website design are explained below.
Website Theme
If you decide to build your website on a website creation tool such as WordPress your template will initially be bland, white and unbranded. Themes dictate the way your website looks. If you are using a website builder you can install free or paid themes into your website to automatically change the look of your website.
Pros:
The benefit of this method is typically the cost (it tends to be cheaper to buy a pre-made theme than to get a web designer to build one). It can also be quicker as themes can be bought and installed instantly. It can also be easier as you can try out themes online and find one you like before purchasing.
Cons:
You will typically be limited in how you can adjust or change the theme. There is also potential that someone could have the same theme.  The theme may lack certain features you need, and you may lack the ability to add these as your business grows.
Custom Web Design
A custom web design is a unique, one-off web design built by a web designer. 
Pros:
The key benefit of this method is the flexibility for the website to be exactly how you need, with all of your business requirements. You will be able to create a website specific to your budget, without wasting money on features you don't need. You can prioritise features or even ask your web designer to build custom ones.
Cons:
This method will typically cost more and will take more time as the designer must make the design from scratch. You may also need to pay for image rights.
A Hybrid?
It might be the case that your business sits somewhere in the middle, lacking the budget for a full website design from scratch but wanting a design which is reflective and unique to your brand. In these circumstance it can be possible for a web designer to build a custom theme for your website.
Build Your Website Any Way You Want with Kommand
It is important that you consider the key requirements of your website. For some businesses a website theme will be fine, such as those with a store front and strong offline marketing. For those who have strong competition online, or a strong brand identity a custom web design may be the best option. For those in the middle, restrained by budget but looking for a unique look, or set of features a custom theme may be what is best. 
At Kommand, we have a range of pre-made themes you can use to build a website with prices starting from as little as £9 per month. Alterntively, we have web designers available to build you a custom design through our web packs. For more information or to speak to someone about the requirements of your business please contact us today:
Glasgow: 0141 345 2130
Middlesbrough: 01642 989 069
London: 0203 026 0730
Email: support@kommand.me
---