How to Choose the Right Website Builder for Your Business
---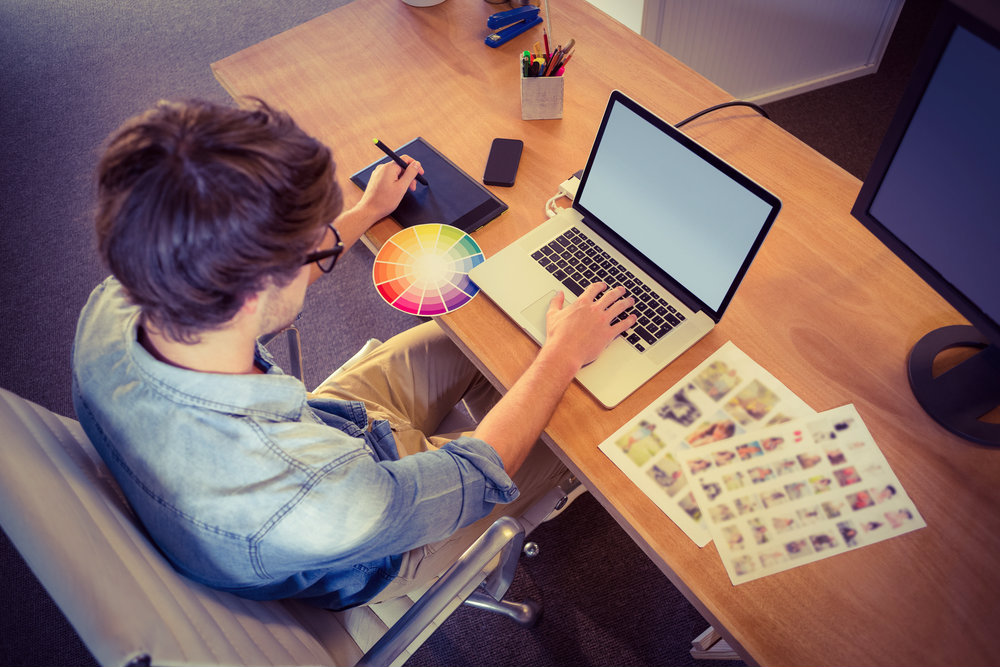 It's almost a given these days that a business needs to have some sort of online presence, even if only so potential customers can look up contact details. The all-singing all-dancing sites from huge companies such as Amazon are far beyond anything that the average business needs, and trying to emulate even a small part of such sites' functionality can quickly become expensive - and a lot of the time, a very simple website is all that's needed.
Bearing this in mind, is there any point in paying hundreds or thousands to get a website for your small business's website? Only you can answer this, but before you decide it's worth considering using a website builder.
Why Use a Website Builder?
Putting together a website in the traditional way means either learning to code yourself, or paying a web design company to build the site for you. Both can be expensive, the first one in terms of time and paying for tools, and the second one in terms of paying fees that can quickly escalate beyond your planned budget. A website builder aims to overcome these difficulties, providing simple-to-use tools to create a website for your company yourself. But what should you be looking at when deciding whether to use one?
Cost
Many builders advertise themselves as free, only to provide extremely limited functionality without paying to upgrade to a premium addition. In short, few free tools will provide high quality results, so you're looking at paying one way or another. Some builders charge a monthly fee, so make sure to consider this when working out your budget, as if you're planning your site to be around for a while these fees can mount up, and it might be better to find a builder that charges a one-off fee.
Ease of Use
The whole point of using a builder is that it's quick and easy with no expert knowledge required. If you find that using the demo of a builder is confusing or overly complicated, then look elsewhere - if you're going to have to learn a lot to get your site up and running, you may be better investing your time in learning a more flexible stand-alone web design package.
Customisation Options
The free templates offered by most builders can look extremely formulaic and even unprofessional. Your company website is your representation online, and you want to make a good impression. If the builder forces you to use unprofessional or inappropriate designs then move on and try a different one. Also consider whether one of the built-in templates is designed specifically for your line of business - some templates are geared towards photography services, for example.
Hosting
Once you've built your site, you're going to need to put it somewhere on the web if your customers are going to find it. Most builders include some sort of hosting deal, but if possible look for one which also allows you to choose your own host and domain name. This will give you the flexibility you need if the supplied hosting isn't up to scratch, and also gives your site more room to grow and mature in the future.
Advanced Features
On today's web, there are two vital considerations if you want your website to be found and used by customers: SEO and mobile responsiveness. The first of these involves making sure your website is properly readable by search engines so that you can be found, and a good builder will provide the basic tools you need such as the ability to set keywords and custom page titles.
Mobile responsiveness means making sure that your site looks equally good on a smartphone or tablet as it does on a desktop computer, and while the technical details of this can be very complicated, a good builder should includes this feature by default so it's not something you have to worry about.
Kommand.me Website Builder
If you're looking to conduct business online, then there's no substitute for a professionally designed website, but if you want to test the waters with a simple site then a website builder could be the easy solution you're looking for. 
Kommand has over 350 websites across the UK, Europe and the Middle East with new websites being created every week. We offer website packages from as little as £9 per month and all of our themes are fully responsive, allowing you to grab mobile users' attention. We offer a free 30 day trial so why not try today and find out how easy it can be creating a website for your business? Or, if you would prefer to speak to someone about how Kommand could help you then you can contact us to discuss your business's needs. 
---