How to Use Technology to Boost your SME
---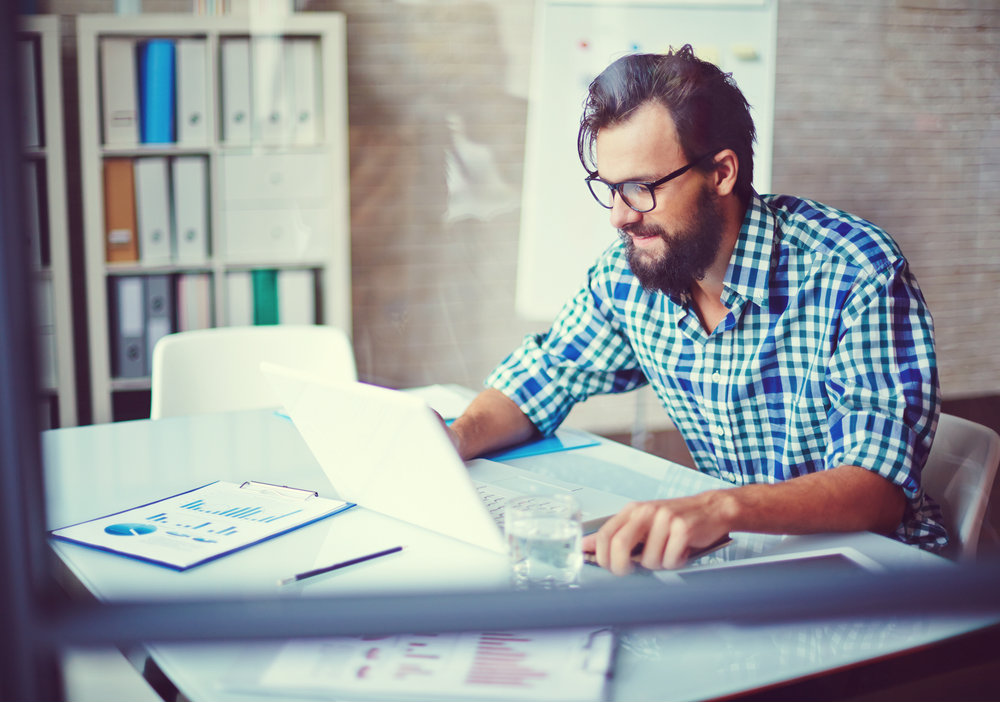 SMEs play important role in the UK's economy, accounting for well over half of private sector employment. That being said, half of them still fail within five years due to a lack of forecast or planning. In order to ensure that their business does not fall into this category, many owners have turned to technology to help push ahead of competitors.
Technology can help your SME from its inception, through the difficult establishment years to a position of stability five to ten years down the line. Harnessing technology is important and learning the right ways to utilise it in your SME business can save you money and time.
Why Is Technology Important for Your SME?
Last year there were 5.2M businesses in the UK, of which 99% were SMEs (businesses which employ 1 - 250 people). Micro-businesses are businesses which employ less than 9 people and these alone generated 33% of UK employment and 19% of turnover.
The increase in the number of start-ups has been accredited to developments in technology, one of which being the simplification of processes required to get a business started. And, with computer processing speeds doubling every 18 months, the trend is only set to continue making starting a business seem very attractive on one hand but increasingly competitive and difficult on the other.
Technology as an SME Enabler
Technology has allowed certain businesses to operate from anywhere, controlling their business over the internet without any need for office rental. The Internet has also become a useful tool for providing free marketing and advertising solutions and advice to SMEs about everything from finance to SEO. Technology has developed from being a tool that businesses simply use to perform admin functions to fully expansive business enablers. Technology is at the core of many business's strategies; both SMEs and larger organisations.
The Introduction of the Cloud
Cloud-based technologies and services have also helped the growth of start-ups and SMEs. Cloud technologies allow SMEs to utilise similar, sometimes even the same, services as their larger competitors. This has helped to level out the playing field and in some instances has even seen SMEs gain an edge over larger, more established organisations. These technologically savvy businesses are dubbed the world's digital natives.
Cloud technologies can help you outsource some of your business functions which will reduce your costs. Examples include online storage systems, back office solutions and social media.
Maintaining Your Competitive Edge
SMEs have the ability to adapt faster to technology advances and changes in market conditions than their larger competitors. They are not shackled with outdated practices meaning it is much easier from them to adopt the latest technologies. Furthermore, as SMEs have a smaller workforce, it is much easier to ensure all staff are understanding and coping with the new technologies quickly and efficiently.
Social Media and Your SME's Website
Often SMEs have a lack of resources so being able to capitalise on free networks, such as social media, can help improve your small businesses' ability to compete in your market. Social media tools can be beneficial to your business as they do not require large capital expenditure from your marketing budget. Operating social media channels for your SME can help you to build awareness, customer and client relations and can even aid your market research. Some studies have even shown that small businesses are more likely to succeed with social media channels than their 'more powerful' larger competitors.
Lastly, technology has opened the doors for potential brand awareness due to the ability to have a business website. These can benefit you in a number of ways, from allowing you to produce content that increases your businesses credibility to even changing the way you sell and trade via an online eCommerce website.
How Can Kommand.me Help Your Small Business?
If you have your own business and are looking for a website then the Kommand.me team can help. We have a range of mobile responsive, SEO friendly web design packages with prices starting from as little as £9 a month. See our tour for more information.
---