Improve Your Small Business Website With These Tips & Tricks
---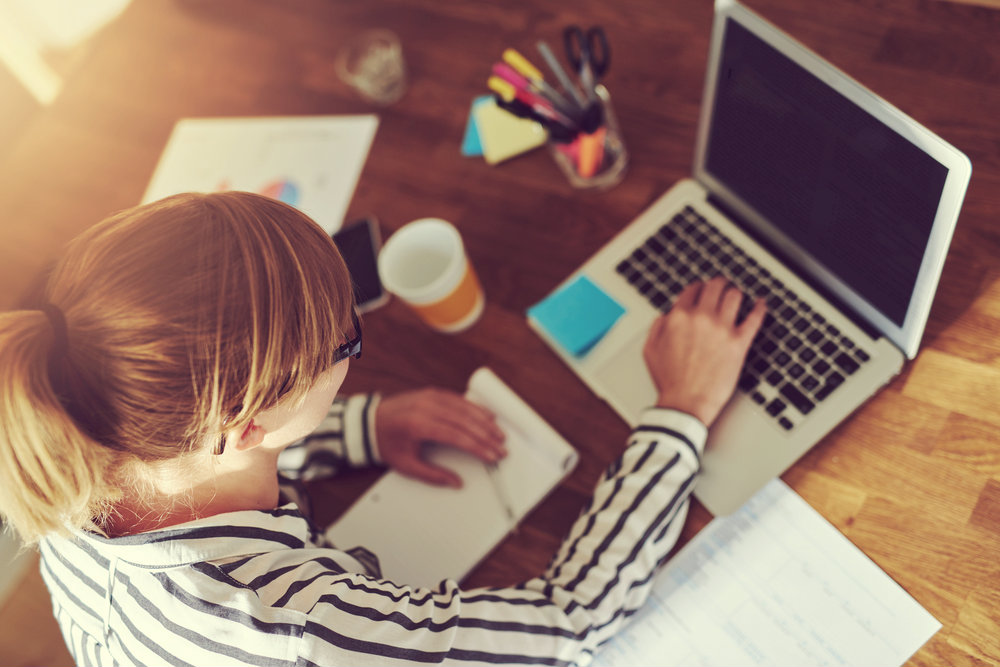 For those business owners who run a brick-and-mortar shop it is easy to monitor how well your business is performing. Footfall and product positioning can be easily noted and adjusted by eye. You will have a better chance of asking customers about their experience increasing your potential to improve.
Why should your online business be different? Just because you can't see your customers 'enter' your shop doesn't mean you monitor their experiences and improve them for the future.
If your business has a great user experience, is clear on its value proposition, is designed well and ranks highly there is little reason why it cannot generate sales or leads for your business, especially if you market it correctly. Conversely, an old, slow, non user friendly website will lead to loss of conversion opportunities lost out to your better performing competitors.
If you already have a website up and running, or are looking to build a website from scratch here are five areas to bear in mind to improve your competitiveness and chance of conversion.
1. Is Your Website Mobile Friendly?
Nowadays this should really be a given. But unfortunately many businesses still overlook the importance of a mobile friendly website. Think about your own online browsing, how often do you view websites from your smartphone or tablet? Your customers are typically the same. 
You should speak to your web designer about making your website mobile friendly, or if your website is particularly old, you may benefit from a complete face-lift, mobile responsive theme and all!
2. Do You Update Content Regularly?
Fresh content is key to driving your website. Google have cited countless times that fresh content is important to their rankings. This is for multiple reasons:
- It gives them more to crawl and therefore a better chance you can rank for related terms.
- It shows your website is active.
- It can help indicate that your website has authority in its field.
Fresh content will also increase your chances of people sharing links to your website from social media, or even their own websites. 
If you don't already you should consider adding a blog to your website. This will give you a great platform to add content routinely to your website. You should also review website content regularly. If you run a restaurant do you have outdated menus? (e.g. Christmas 2015). Take each page in turn and check for anything outdated, do you state you have 13 years' experience when you now have 15? Do you mention last year and refer to 2014? All of these changes help improve your freshness and also improve user experience.
3. Do You Have Defined Landing Pages?
A landing page is a webpage that is specifically designed to follow on form an external link. If you run PPC or other paid ad campaigns for your business you will want to consider the route the customer follows. If they ad is for a particular product or service but it links simply to the homepage you may lose that customer, as they have not been directed to what they are looking for. By creating specific landing pages you will keep the customer journey fluid from ad right through to purchase or lead. You can read more about designing landing pages in this post.
4. Is Your Value Proposition Clear?
When a potential lead or customer lands on your website can they see quickly and clearly why they should pick you? It can sometimes be difficult to see this yourself as you will undoubtedly know your business inside out, so you may want to ask friends, family or strangers to check your website and see if they can explain what your business does and why it is different. If they fail, this could be an indication that your website isn't clearly promoting it's USP.
Alongside this you should check that your website promotes quick calls to action and snippets that catch attention. For example if you run an online shop that offers free shipping or have a coupon code, make this clear from the get-go. Customers shouldn't have to hunt for important information.
5. Is It Easy to Get in Touch?
Following on from the point before, make it easy to get in touch. Include an FAQ page if possible as well as a way to contact if their query cannot be answered by your site's content. You should ensure that your contact form works properly and is quick and easy to fill out. Add your phone number and social media links clearly, and if necessary consider adding a live chat widget.
Speaking of Getting in Touch...
If you need help with your business's website, whether you are just starting up or looking for a redesign, the Kommand team can help. Email us today with your query: support@kommand.me 
Alternatively you can call us:
Glasgow - Tel: 0141 345 2130
Middlesbrough - Tel: 01642 989 069
London - Tel: 0203 026 0730
---