#Mobilegeddon: Does Google's Mobile-Friendly Update Affect Your Business?
---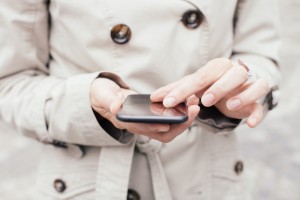 April 21, 2015 marked the day when Google's mobile-friendly algorithm update (dubbed #Mobilegeddon) launched. Google have introduced this update to boost mobile-friendly websites in search ranking result pages (SERPs) but now the update has occurred, how does it actually affect your business?

How Does The Google Update Affect You?
Google often warns business owners against optimising their websites for search results in favour of developing the user experience. They focus their efforts on updating their services to reflect technological and demographic changes and urge businesses to do the same.
If your business is offering the best user experience to your target market you will find your website will have been mostly unaffected by the mobile friendly update. If however you aren't considering your target market you will find that you will be continuously playing a catch-up game with Google.

Are You Really Thinking About Your Customers?
As a business owner you should always think about what it is your customers want to do online. Consider how they navigate and what the intuitive and expected content should be. By continuously assessing the user's expectations and experience you will ultimately improve their interaction with your website and hopefully build a lasting relationship with them.
Once you have created an appropriate responsive web design your task as a business owner is to develop strategies that focus on your customers and how they interact with your site.

What Are The Benefits of Going Mobile?
60% of all web traffic now comes from mobile devices and almost every website can benefit from optimizing their website for mobile usage. It may be that you won't directly drive up your sales but creating a mobile responsive site can generate more traffic, more conversions and can result in an improved user experience. These elements combined will ultimately lead to a longer average time spent on your site and develop brand affinity.

If you are interested in responsive web design or need help to re-design your website then the Kommand.me team can help. We offer a range of mobile responsive, SEO friendly web design packages from as little as £9 a month. Contact us today for more information.
---