The Benefits of Responsive Web Design from Mobile-Kommand
---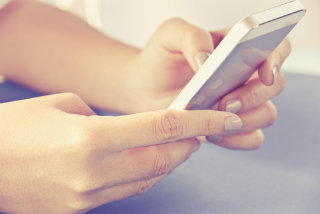 Responsive web design (RWD) is used by millions of websites worldwide and is highly appreciated by consumers searching for product information on their mobiles and tablets. In a nutshell, the main purpose of responsive web design is to automatically adjust the website to the size of the screen of the device used for accessing it, be it a PC desktop, an iPhone or even a tablet. This will benefit both the owner of the website, who will certainly enjoy knowing that visitors stay on the website for an extended period of time, and the website visitors who can save a lot of time and trouble. Statistics suggest that 63% of web surfers claim that mobile has changed the way they gather information about products and services.
A website with RWD not only loads faster and more efficiently, but it also allows the user to find whatever he or she is looking for in a timely manner.
What Are The Benefits Of Responsive Web Design?
Firstly, the most notable benefit of RWD is the fact that it requires little to no maintenance in the long run. Why create multiple (and expensive, for that matter) versions of the same website so that it can be accessed by everybody, from tablet users to PC users, when you can easily opt for a web design alternative that simply makes the website mold around the device used for accessing it? This is cost effective and more efficient alternative for every webmaster.
The second benefit is that the responsive web design adds to your search engine optimisation option. If you are trying to increase the ranking and the visibility of your website (along with increasing the brand awareness and boosting sales), then RWD will certainly come in handy. If a website is mobile-friendly, the Google algorithms will undoubtedly rank it higher than a website which does not feature RWD, and which is not as comprehensive as one that does. If you would like to find out more about Google requirements for search engine optimization click here.
Responsive web design can make your website adapt rather easily to a variety of different devices: it is precisely this flexibility that makes it so sought-after these days. RWD effortlessly adapts the entire structure of your website and rearranges the text and the media files, so that the user does not have to waste too much time waiting for the website to load.
Last, but not least, in addition to improved SEO, RWD is also known to increase mobile sales and to increase the website's average conversion rates, which means that you will be able to sell more products and to increase your revenue.
How can we help?
Kommand.me platform offers you a mobile friendly website design with any package of your choice. It simply means that your website will be mobile responsive once you create it or have it created by our design team. Kommand.me enables you to have a professional and trendy website that represents your brand online and allows you to market your products on different channels. Contact us today and see how we can help. 
---