Website Building Tips & Advice
---
What is the best way to design your website?
The pervasive power of the internet in today's society makes it an excellent tool to build your business, attract potential customers and connect with people from all over the globe. However, with millions of websites in cyberspace, you need to properly harness the potential of the internet in order to make your website attractive and easy to navigate for visitors. There are several key tips to follow in order to make this possible.
1. Integrating your Logo
Your business logo is the key identifier of your company. As such, you need to make sure that you have a high-resolution image of your logo clearly identifiable on each page of your website. Many websites choose to hyperlink the logo directly back to the homepage, so users can easily navigate back in one click. 
2. Be Professional in Colour and Font Designs
You want to project to potential customers that you are a competent and professional business. As such, you need to be careful in choosing your colour palette - neutral colours are ideal, with occasional splashes of colour to highlight important information - but make sure that there are no garish colours that will put visitors off. The same can be said for font designs: select traditional fonts like Times New Roman or Arial, and keep the size no larger than 11 or 12 pt. You need to remember that a lot of people are now accessing websites through their smart phones, where font sizes are scaled differently, and large fonts are harder to read and navigate.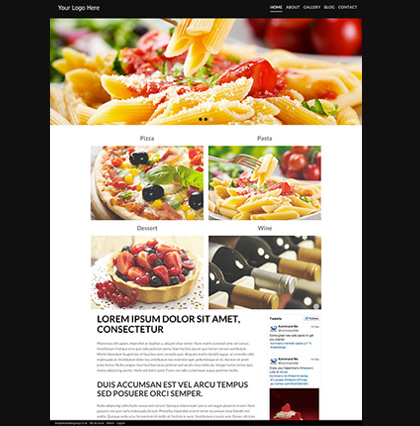 3. Use Graphics Wisely 
A page with nothing but a block of text will not strike visitors as particularly interesting. Humans are visual beings, so implement the use of a few choice photos that project the ethos and aim of the business. It's advisable to take your own photos, or purchase stock photos. Don't simply use images found on Google, as customers will be able to tell if an image has been lazily incorporated. Furthermore, don't overload the page with images, as visitors don't want their attention pulled in too many directions.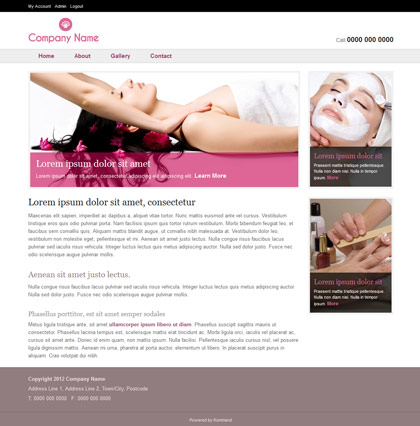 Following these simple tips should ensure that you have a website with a professional look and feel, attracting potential customers and increasing your business potential.
Build your website today!
Pick a template and start building your own professional website today. All of the Kommand templates are mobile and SEO friendly which means that your website will be highly ranked on Google and your visitors will be able to view your website on mobile, tablet and desktop. 
---