Which Social Media Platform Is Right For Your Small Business?
---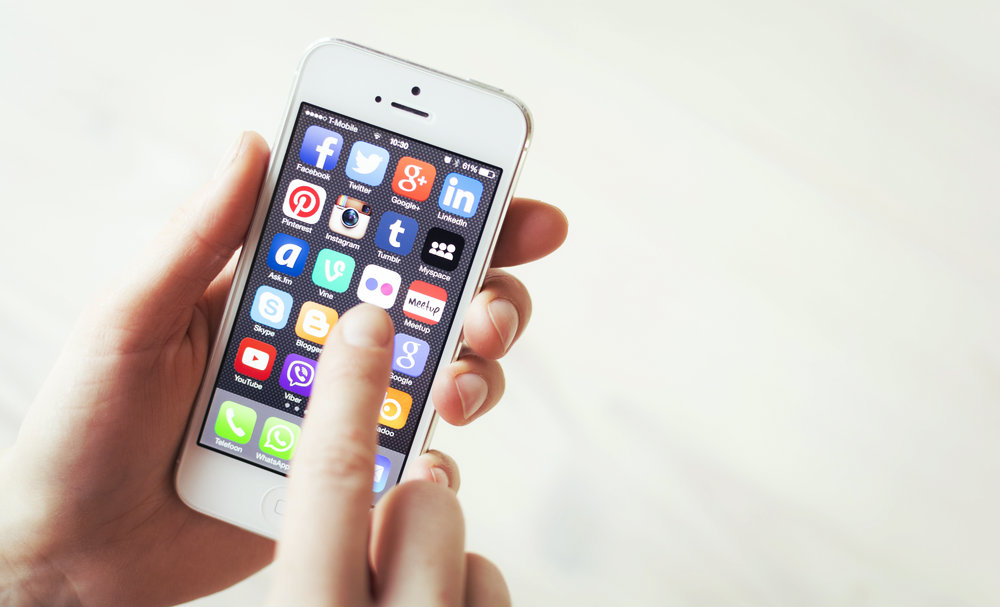 With so many social media platforms to choose from it's understandable that you may be confused by which one is right for your small business.
If this is your first foray into the online world then you may be tempted to sign up for any and every social media platform going. However you should tread carefully if you are thinking about using this tactic.
Social media profiles take time to maintain so the more you add the more work you are giving yourself. If you are just starting your business then it is unlikely you will have the time required to maintain multiple channels. This lack of attention creates a dormant and unloved account, unresponsive to customers which can end up being more of a hindrance than a help. It is for these reasons that it is important you think carefully about what will be best for you and your customers in the long term.
Small Business and Social Media
Recent research shows that only 36% of small firms have a social media platform, with Facebook being the most common choice. As it has over one billion users, it's easy to understand why many businesses start a Facebook page as their 'default' social media. But is Facebook really the best platform for your business? Let's compare some of the big players and find out.
Why Use Facebook for Your Business?
Who uses it?
Around 71% of adult Internet users are on Facebook and it is currently the most popular social media. The demographics using Facebook varies from teens to over the 65s so it really is possible to reach anyone and everyone. 
What to post?
Facebook is great for starting conversations and sharing content. In recent years, videos have seen an increase in popularity on the channel so if you have the means to create videos sharing them on Facebook can be a great way to raise awareness of your brand. Competitions, special deals and events are also great ways to drive engagement and there are also a number of apps you can install into your page to customise it for your brand's needs.
Which business type is it for?
For businesses which are operate in slightly more taboo or serious matters, such as divorce lawyers, Facebook may not be the right platform. This is due to the fact that customers will generally be connected to their friends and family so will therefore be less likely to publicly 'like' your page and make those close to them aware they use or are interested in your service. 
Facebook is a casual social media that works well for leisure brands such as restaurants and Ecommerce websites. The messaging system provides customers another way to contact you and the reviews system has proven to be beneficial for many small businesses looking to build their credibility.
Why Use Twitter for Your Business?
Who uses it?
Around 23% of adult internet users use Twitter. The social network is particularly popular among those who are college-educated and for those under 50.
What to post?
Twitter is great for quick company updates, crisis management and agile marketing. In essence the social media platform works best for timely updates relevant to things happening in that moment. Unlike Facebook, all of your Twitter followers will see your updates (if they are watching their feed at the time you post). If your website is experiencing problems or you are running a special promotion or event for one day only then Twitter can be a great place to post that information. 
Which business type is it for?
Any business can take advantage of Twitter. The key to a good feed is finding the balance between promoting your products and services and engaging through re-posting or interacting with customers. Many people will turn to Twitter when there is a particular topic trending so finding a way to use this to your business's advantage can be an effective way to increase awareness.
Why Use LinkedIn for Your Business?
Who uses it?
Around 28% of adult Internet users use LinkedIn. Originally acting as an online CV, LinkedIn is mostly used by career focused individuals.
What to post?
LinkedIn is a great platform to convince potential customers of your expertise by sharing your unique blog content. You can also answers queries or add to discussion in groups relevant to your industry. Both of these tools give you another way to pitch your business and show your expertise to prospective clients.
Which business type is it for?
LinkedIn is primarily best for B2B businesses looking to make connections. There are some small B2C businesses which have used LinkedIn to raise their brand's profile by posting business insights on Pulse, the network's article sharing platform. You can also join groups which are relevant to your industry and share your content there. As a side note, LinkedIn can be a great way to advertise current vacancies so if your business is expanding this may be a good way to reach potential candidates.
Why Use Instagram for Your Business?
Who uses it?
Around 26% of adult internet users use Instagram and it is predominantly used by the younger generations (18-35).
What to post?
Instagram is a photo sharing social network however recently introduced video capabilities. The platform is a great tool for showcasing products as well as your business's brand personality and workplace culture. Postings can be as varied as you wish. For some popular accounts a variety of photos will create an interesting feed, e.g. competitions, products, staff achievements or re-posting others' photos. Alternatively you can keep your feed extremely niche such as a barber or hairdresser which only shows recent hair cuts and stylings. Imagery is incredibly powerful so it is important that your brand is reflected in your Instagram feed
Which business type is it for?
Visuals can be represented in many different ways so it is important you convey the correct representation of your business through your imagery. Instagram has managed to be a great social media tool for a variety of businesses from fashion to restaurants. Whilst you may think that Instagram is best for product oriented businesses, this is not the case. GE have amassed a huge following on Facebook by posting striking photos and videos of their product development and business behind the scenes. 
Why Use Pinterest for Your Business?
Who uses it?
With 100 million monthly posts, Pinterest is a social media platform that should not be overlooked. In 2014, it was the fastest growing social network, growing 97%. Over 80% of Pinterest users are female however the are range varies from teens to baby boomers.
What to post?
Like Instagram, Pinterest is a visual oriented social network. The aim is to engage users to Pin your image onto their feed or visit the link connected with the picture. As the display for Pinterest is a grid format longer pictures tend to work best so aim for this style where possible.
Which business type is it for?
If you write blog posts then it can be a good idea to quickly create graphics which accompany the posts and pin them to your Pinterest page. The network works particularly well for food, fashion, pet products and home decor. Make sure to add your company logo to any pictures uploaded so if they do go viral then people will still be able to track it back to your business.
Integrate Social Media With Your Kommand Website
Deciding which social media platforms are right for your business can be confusing. By starting with one or two profiles and adding more as your customers' needs become apparent, you will be able to serve your customers better and make maintaining your social strategy easier. It is important that your website is connected to your social media accounts so that customers can easily find and follow you. If you choose Kommand website builder to create your website it is easy to integrate social media buttons into your pages. For more information about Kommand contact us: support@kommand.me
---