Why Google+ is essential for your online business?
---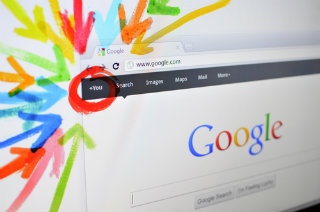 Whatever kind and size of business you operate, you can do a lot for it in terms of marketing if you do it digitally. It is not enough to have search engine optimized (SEO) content or set up profiles on social media platforms such as Facebook or Twitter. One of the most effective ways to market a business is to set up a Google+ business page. Doing so will have the great benefit of ensuring that a business is found in local search results.
What is Google+ Local?
Previously known as Google Places, Google+ Local makes it possible for offline businesses to be more prominent in local search results. Putting up a Google+ page in local search results will give a browser the information they need such as the location of a business, operating hours and contact details. Google is always about giving browsers useful information and business listings that have it go up in search rankings. If a browser is searching for a company that offers a particular kind of product or service, those that have a Google+ Local page will be in the local search listings. They will also have greater prominence in the maps shown on the right side of the page.
This is because Google knows that 40% of mobile searchers are looking for local results. Also, three out of four mobile searchers trigger follow-up actions which may be a visit to a store, more research, a phone call, an actual purchase or sharing with friends and family. Also, 55% of conversions from mobile searches happen within the hour compared to 81% of those that happen within five hours.
What are the advantages of Google+ Local?
In addition to more exposure in local listings, there are other benefits of not just having SEO content but having it on Google+ business pages. A closer look at local search results will reveal that a good number of businesses have star ratings that are given based on customer reviews. Several studies have established the positive impact that customer reviews have on conversions. One report indicated that 77% of shoppers in UK look at customer reviews before buying online. This is another great benefit of turning up on local business listings.
Another advantage of Google+ business listings is that contact details are included. When there is an address or telephone contact, browsers are more likely to visit a store, shop or make a phone call to a business, perhaps to make an inquiry. This is particularly important for mobile searchers.
Apart from SEO, including a click-to-call button and also a link to directions that goes to Google Maps on a Google+ business listing is also very effective. Research done by Google found that 42% of smartphone owners have used click-to-call to carry out research and an overwhelming 94% have needed to make a call to a business directly when searching for information, regardless of click-to-call is available or not.
Desktop users should also be taken care of by ensuring they can access more information by hovering the local listings. This includes information like opening hours, photos of the business and more customer reviews. Images are also important for persuasion so putting up a number of photos is always a good idea. Businesses selling holiday destinations and spas for instance can do a lot of selling through photos.
What is the local Google Carousel?
Google's carousel displays listings in the form of a rotating interactive tool filled with images at the top of the screen. It appears in searches for entertainment such as for bands but no business listings are being displayed in this format yet. This may possibly mean that it is currently only available for US consumers but it is expected that will be availed in other markets in the near future.
How to set up a Google+ Local listing?
Step one is creating a personal Google+ account. From the profile page, select Pages from the drop down list on the left of the screen at the top. Then, click on the button with the instruction to create a page that will be on the next screen, top right.
The following should be kept in mind when creating a Google+ listing;
Give as much information as possible or you will not see results.
Pay attention to keywords when creating your SEO content.
The 200 word description should be relevant.
Include images to support your text; they will make a big difference.
If you have more than one business location, include all of them. Set up a different Google+ Local Page for each one so that people in different locations doing local searches can find them. 
Good luck and enjoy!
---