What Should You Consider When Picking A Website Domain Name?
---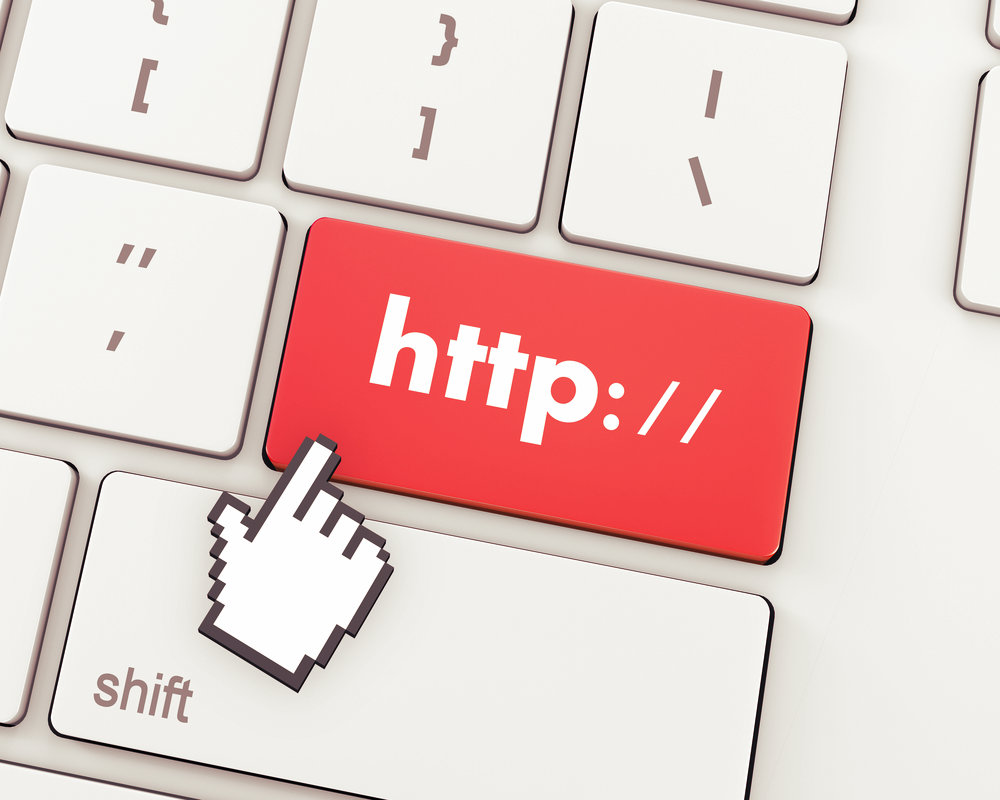 When our team at Kommand work with startup businesses we are often asked for help in choosing a domain name for a website. Some are more savvy when it comes to SEO and suggest the idea that using relevant keywords in their domain to potentially help in improving the website's ranking. But is this SEO technique a smart idea in today's digital world? And what is the basic structure and rules you should follow when choosing a domain?
Should You Use Keywords In Your URL?
EMD, which is short for exact-match domain is the name given to the technique of including a keyword phrase in a domain. For example, if you sell wedding favours then the main keyword and the EMD could be www.weddingfavours.com.
Choosing an EMD as a domain name was a common SEO technique back in 2012 and earlier, resulting in a high page ranking and great SEO even without good quality content or website.
But, this is not the case any longer due to Google's more recent updates, which don't emphasise on keyword phrase when it comes to SEO.
Be Aware How People Search
An online user will typically choose one of the three kinds of search queries: navigational, informational and transactional. The former (navigational) refers to a query performed for finding your company's website such as typing in your company's name. For example, to find Facebook a user may type Facebook into Google. For strong brand names your website may show for misspellings e.g. Face book, Facebok, etc.
The second type of query, which is the most common among the three types, refers to a more generic kind of search. For example, words like 'California' or 'cars' might be used. The transactional type refers to a query done with the purpose of finalising a transaction like purchase. For example, the user may use a phrase like Samsung Galaxy J1.
By not using your brand name in your URL e.g. your business is called MacDonald Gifts but your domain is www.weddingfavours.com you may confuse searchers who may think that address is not the correct site. It may mean your business fails to show for navigational searches.
Nowadays search engines have become smarter at recognising which keywords your business is related to. As your brand name grows, major search engines like Google link your brand name with relevant keywords, decreasing the need for including it in your URL. For example, "amazon" is a word in typical English vocabulary. But when you key in the word, "amazon" into Google, it shows the link to Amazon, the world famous online retailer for books and other items. If you wish to use the keyword as part of the domain name for your company's web address, then consider opting for PMD or partial match domain. 
Tips for Picking a Domain Name
The key to choosing a good brand name is to bear these elements in mind - it should be: short, simple, memorable, descriptive, clear and unique.
Here are some tips to keep you right:
- Consider a Partial Match Domain
If you are just setting up your business from scratch and don't even have the company name you should consider PMD when naming your business, e.g. if you provide gifts, consider adding the words gifts into your business name.
- Avoid Numbers & Deliberate Misspellings
If it is possible, you should avoid using numbers in your domain name. In the event that someone hears the name, the person may not know whether to spell the numbers or use them as they are. You may also want to avoid deliberate misspellings (unless you already have a company wish a deliberately misspelled name) for the same reason. 
- Double Check Combining Words
Though combining two or more words for the name is fine, be careful when you do so. It may be the case that when your website URL is written without spaces it could read as something else. 
- Keep It Short
If possible try you should try to keep your domain less than 15 characters.
Which Extension? .com or .co.uk?
Though there are some sites which use ".biz" as their domain extenstion however there have been instances of such sites being classified as spam by Google. One of the best choices of generic top-level domains or for online businesses is ".com." If your business operates in a particular country for example the UK, and is a local business (that would never offers services or sell abroad such as a dentist or hairdresser) you may be better using .co.uk over a .com to improve rankings in your local area.
Start Your Business Today!
If you have a great idea for a business and need some help turning that idea into an online reality why not give the team at Kommand a call? We have helped many small businesses create a website that reflects what they need (whether that is to sell products online, adding a recruitment portal, or simply creating a great-looking brochure site).
For more information you can reach us:
Email: support@kommand.me
Glasgow - Tel: 0141 345 2130
Middlesbrough - Tel: 01642 989 069
London - Tel: 0203 026 0730
- You can also check out our last post to see some recent websites built with Kommand.
---